Rewalsar Lake: Pilgrim center of three religion, Beautiful landscape!!!
Rewalsar Lake, one of the famous Pilgrim center of three religion in Himachal Pradesh. Rewalsar is 24 KM from Mandi and at an average height of 1365 m, famous for floating islets lake.
Rewalsar is also known as Tso Pema Lotus Lake by Buddhist, Historically Rewalsar is associated with three religion namely Buddhist, Hinduism, Sikhism and has very important place for all sact, Rewalsar lake is is a mid-altitude lake located on a mountain spur, There are some other lakes on the mountain top above Rewalsar, some of them are now dried. The lake is shaped like a square with the shoreline of about 735 m. It is held as a sacred spot for Hindus, Sikhs and Buddhists alike. With water, woodland and high hills, it presents a variety of natural beauty.
It was from Rewalsar that the great buddhist master Padmasambhava had left for Tibet in the 7th century to propagate the faith. His spirit, it is said rest in the islands of floating reed on the lake. While walking around the lake, one can spot many buddhists fervently turning their prayer wheels. It was here that Lomas Rishi had meditated on Lord Shiva who, pleased by his penance, gave him the floating islands as reward. Of the three Hindu temples in Rewalsar, one is dedicated to Lomas. Rewalsar also has three buddhist monasteries replete with imposing murals in the Indo-Tibetan style and a gurdwara, which was built to commemorate the visit of Guru Gobind Singh , who stayed here for a month. The Sisu fair held in February-end or early March and the fastival of Baisakhi are the major tourist attractions.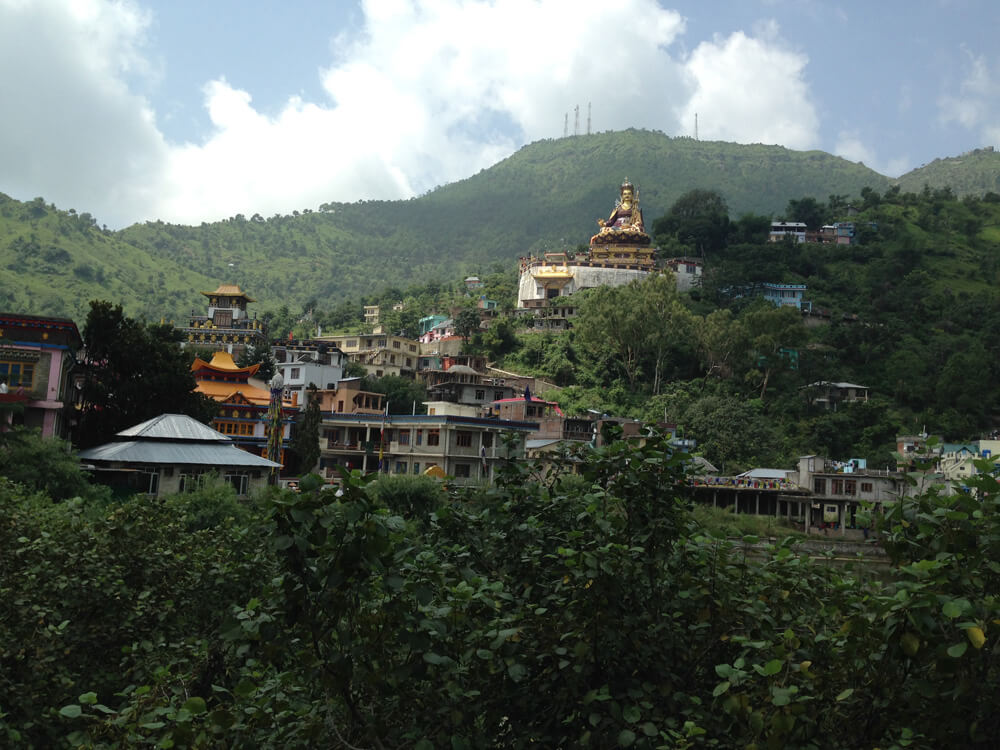 Rewalsar is nice place to visit for picnic, travel and exploring nature
Site seen of Rewalsar:
Rewalsar Lake and Zoo: The lake around which the town of Rewalsar is established has a maximum depth of 6.5m. It is rectangular in shape and having 1 KM app. of circumference. There is a small zoo near the lake, which might be closed now.
Religious places: At Rewalsar there are three Hindu temples. These are dedicated to the sage Lomas, to Lord Krishna and to Lord Shiva. There are two Tibetan monasteries located at opposite ends of the lake. Also there is a gurudwara was built in 1930 by Raja Joginder Sen of Mandi.
Padamasambhava idol: The huge idol of Padamsabhava located above the lake can be visible from distance. 123 ft in height, it is the second largest statue in Himachal Pradesh
Cave: It is believed that Guru Padmasambhava meditated here, now a day Buddhist monks seams chanting here and in and around the cave, lots of scripting in Tibetan language is written on big rocks and rocks are surrounding with flags.
Sarkidhar and 7 lakes: Rewalsar is one of 7 lakes. The other lakes are above Rewalsar on Sarkidhar hill,this hill got its name from seven lakes locally known as "sar" which means lake, that's why this area is known as Sar Ki Dhar (hill of lakes). Most of the lakes are now dried up, only 3 lakes has water, the main lake is known as Kunt Bhyog which is at 1750 m height and has larger span and water as compare to other.
Naina Devi Temple:Naina Devi temple situated on the top of mountain ridge, the view offer by the top is tremendous, in clear day most the ranges of Himalayas are visible from here, also the view of Bahl Valley and high snow-clad mountains of Pir-Pinjal range surely make your day. Temple lies at an height of 1830 m above sea level. Most of the time you will feel windy weather with cool bridge blowing even in full summer.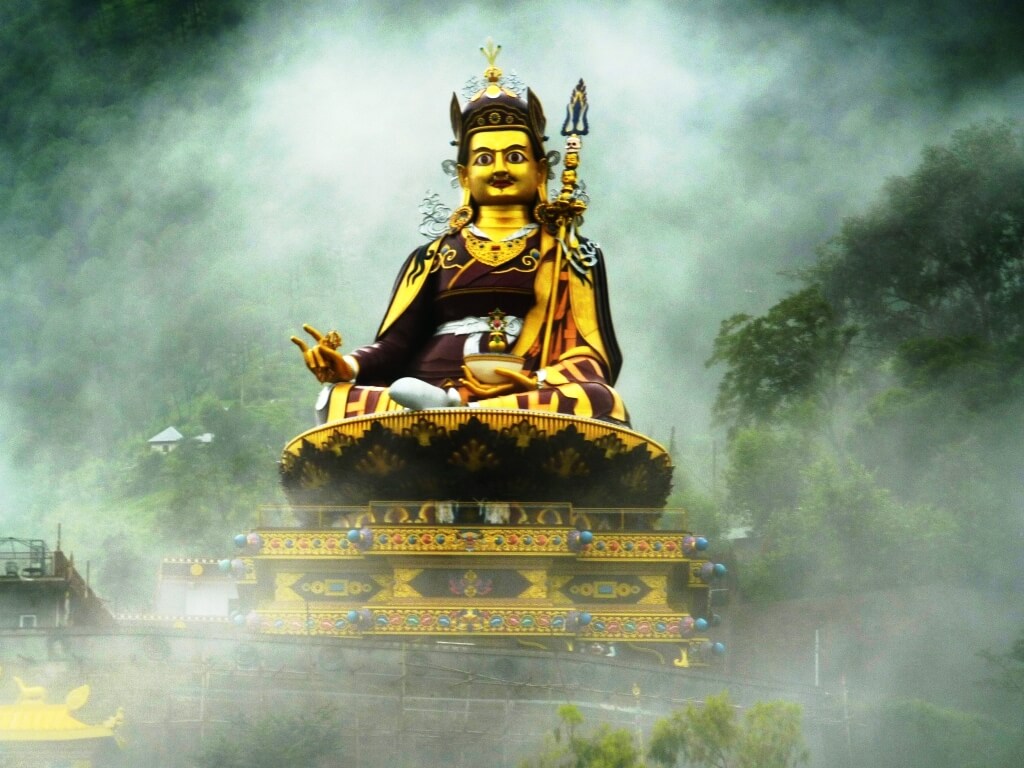 Similar post about Naina Devi and Rewalsar lake can be found here Naina Devi and Rewalsar lake
Map Location:
Climate:
Rewalsar has very pleasant climate throughout the year, summer is warm and winter in very cool, heavy rain occur during July-Sept.
The temperature varies from 2 degree c to 34 degree c in the year. Some time temperature goes down freezing point but chances of snowfall is rear.
Accommodation:
Rewalsar have good accommodation lots of hotels including HPTDC are here along with guest and rest houses, some monasteries also have their own guest houses, Gurudawara have stay option.
The PWD Guest House at Naina Devi, Rewalsar can be booked at:
EE Mandi Tel: 01905-222051 (ee-mandiv2-hp@nic.in)
The Forest Guest House at Rewalsar can be booked at:
DFO office Mandi Tel: 01905 – 235360
Food:
There are many Dhabas and restaurants which offer Indian and Tibetan foods.
Transport:
Regular buses are plying from Mandi and other stations of Himachal for rewalsar, Taxi services are also available from Mandi.
Distance from Major places to Rewalsar:
Chandigarh (Via Mandi):     225Km approx.            5.5 hr via Car / 7 hr via Bus /
Shimla via Mandi:   190Km approx.             5 hr via Car / 6.5hr via Bus
Mandi         24Km approx.              1hr via Car / 2hr via Bus
Kullu            93Km approx.              3hr via Car/ 4hr via Bus
Best Time to visit Rewalsar:
Rewalsar can be visited any time and easily accessible on all weather.
Nearby Attractions of Mandi District:
Mandi town: Mandi itself is a beautiful town with rich Pahari culture also known as chotti kashi. See details here.
Prashar Lake: The lake is situated at an avg. height of 2730m (8,960 ft) in the lap of mountains. The deep blue lake lies in a saucer shaped valley and is surrounded by snow-capped peaks.
Barot : A nice picnic spot situated at a distance of 33 km. from Mandi on the Mandi – Pathankot Highway. It is famous for trout fishing and a ropeway that attracts the tourist.
Pandoh Dam: Just 16-km away from Mandi is Pandoh Dam.
Karsog: Situated at a distance of 125 km from Mandi and is also accessible from Shimla (100 km) via Tattapani. The place Tattapani is famous for hot water springs on the side of Satluj river.
Janjehali: Hiker's Heaven, Enchanting Paradise and Unexplored wonder of Himalayas.
Shikhari Devi: 15-km from Janjheli is situated the ancient temple of Shikhra Devi and is surrounded by some marvellous landscapes.
Chindi : This little hamlet in an apple growing area is blessed with breathtaking beauty. There are numerous small temples of considerable antiquity not too far away.
Kamru Nag Lake & Temple : Resting resort for trekkers at a height of 3,334 meteres above sea level on the Mandi–Karsog road. You can start trek from Rohanda which is 40 km from Sundernagar & 60 km from Mandi.
Gallery: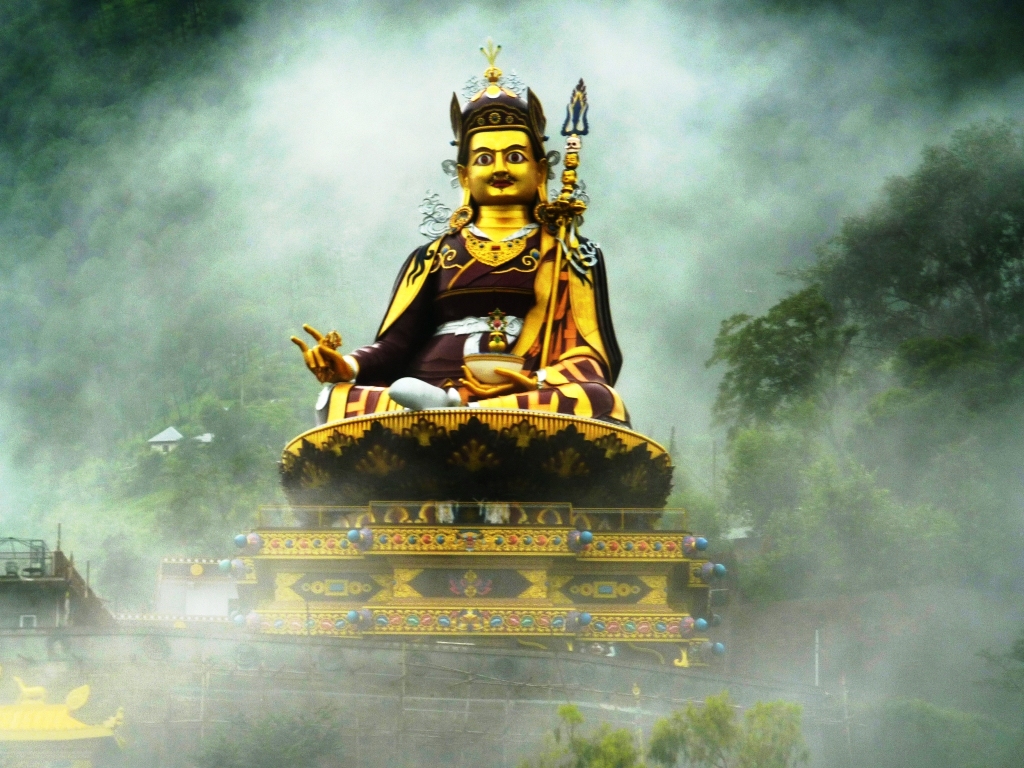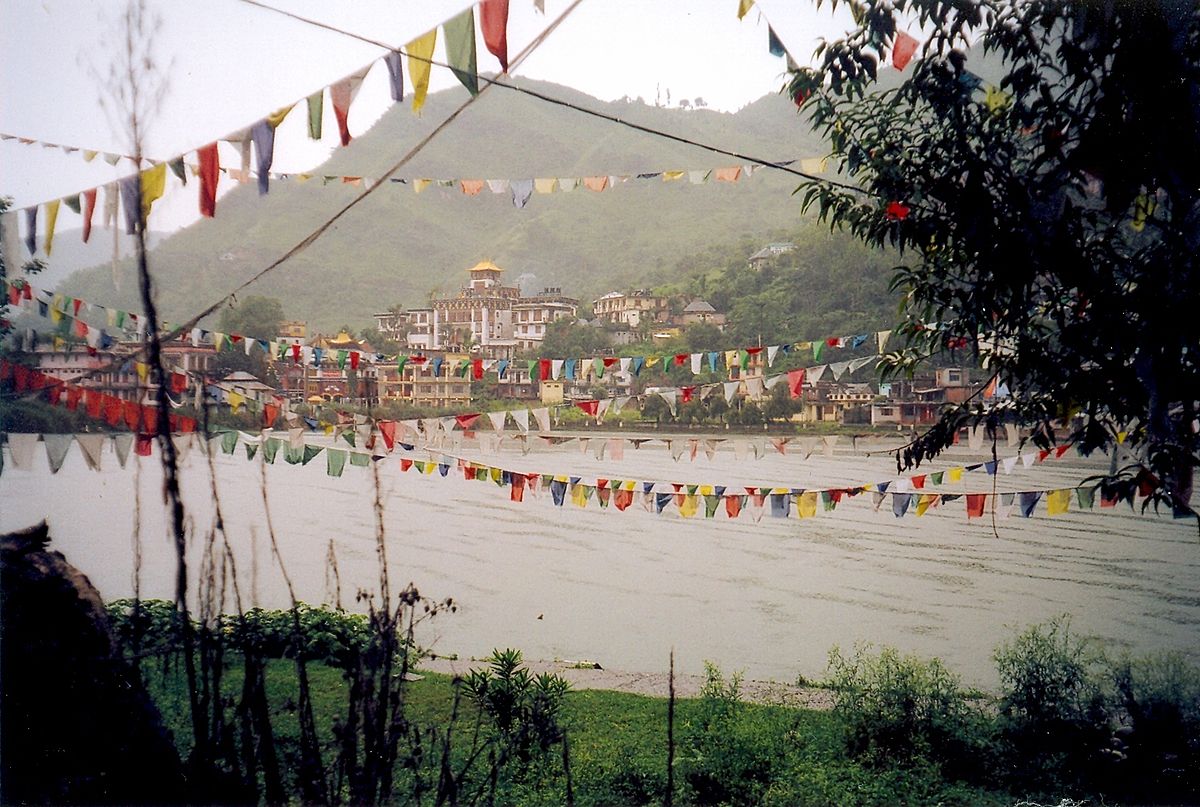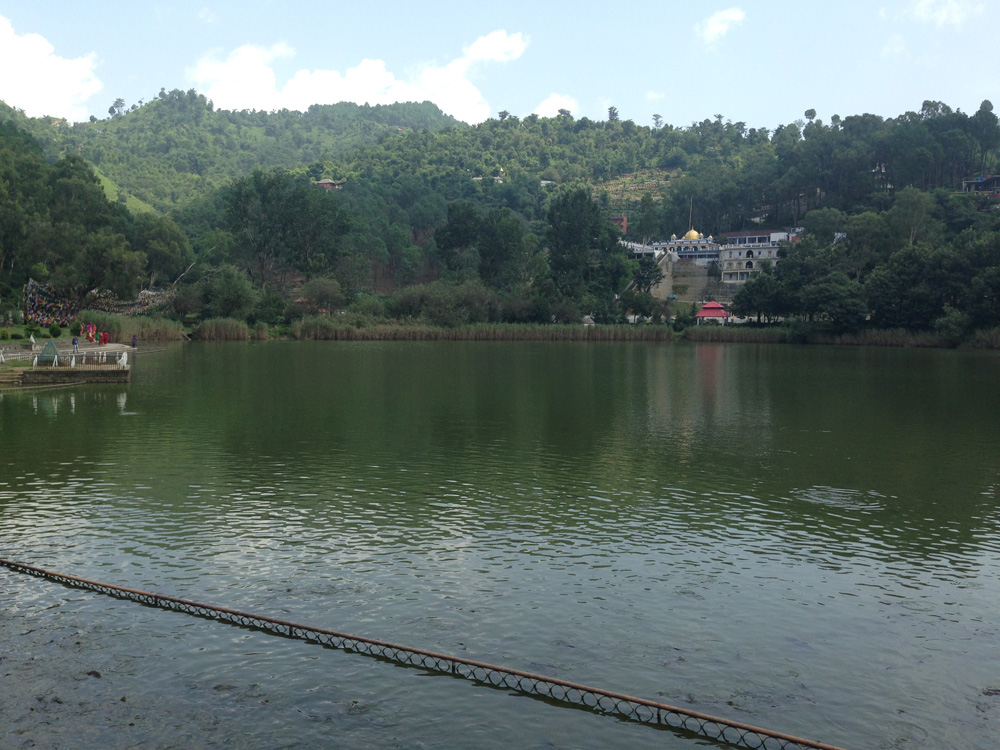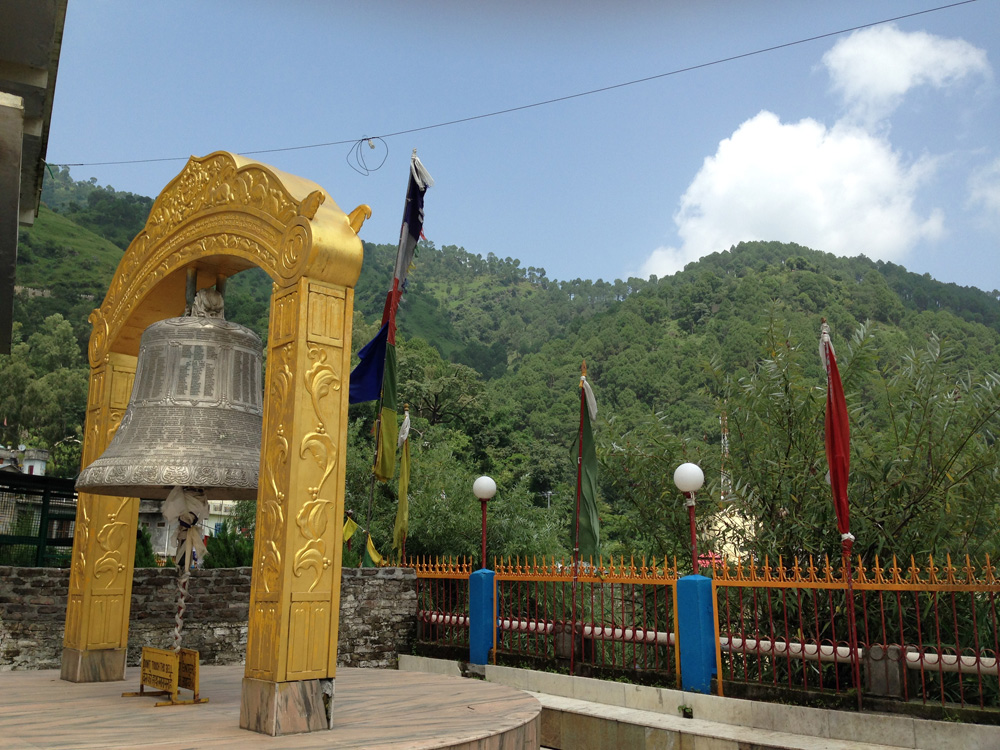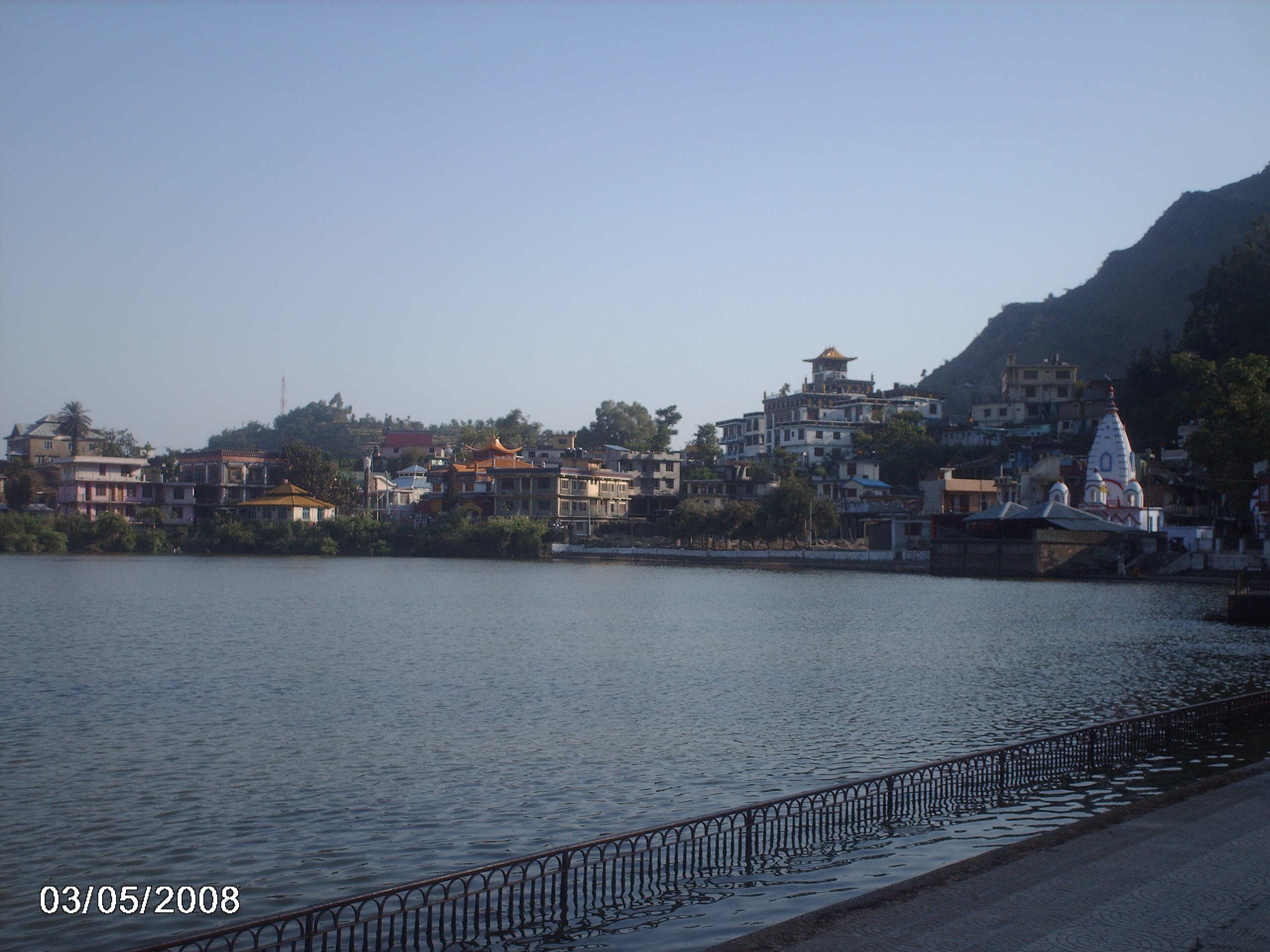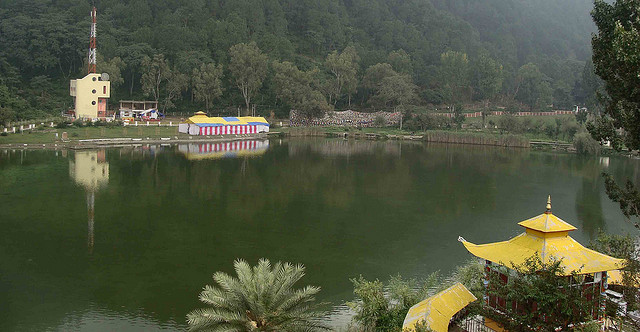 A request- Please do not litter at this place and let others enjoy the Mother Nature as you did.
Comments
comments